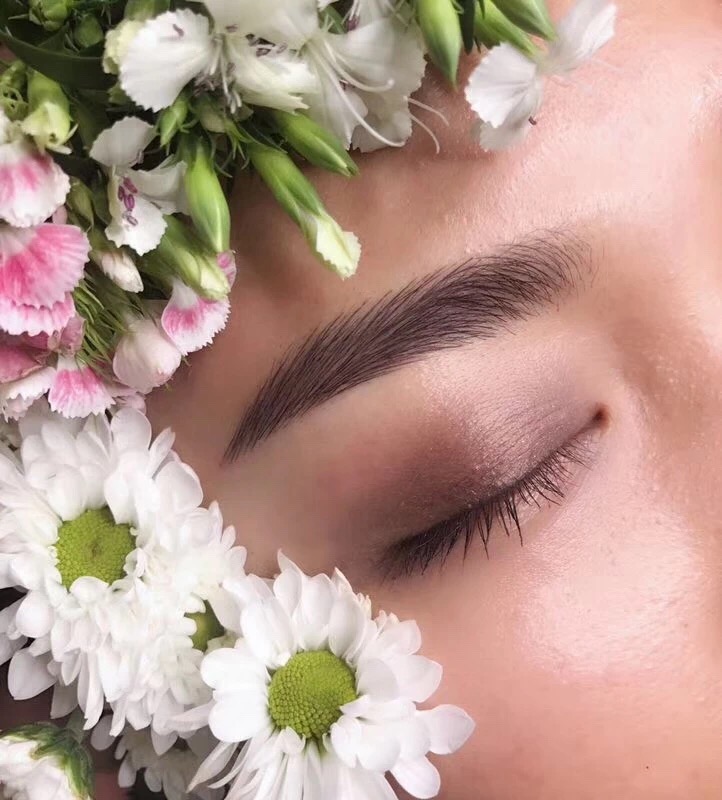 Microblading Brows Tattoo
If you want a high-quality microblading brows tattoo from a leading cosmetic artist in Melbourne, come to Judy Eyebrow. Award-winning tattooing artist Judy Zhong was been working in the industry for the past 20 years, as well as teaching her microblading brows tattoo technique to students in China for the last 10 years. If you're searching for a cosmetic tattoo artist whose results are reliable and precise, benefit from our expertise.
What is the Process for a Microblading Brows Tattoo?
Microblading is a form of semi-permanent cosmetic tattooing designed to make eyebrows look more shapely and full. The end appearance of the eyebrow can be customised to look anywhere from quite light to a very bold brow.
In the initial consultation, our artist Judy Zhong will suggest a brow shape that best suits your face structure and that matches your natural eyebrow hair colour and skin tone. She'll then clean the brow and apply numbing cream to minimise any pain from the procedure. Judy uses a special hand held tool to expertly draw in hair strokes on your brows. Lastly, Judy applies an ointment that helps with the healing of the cosmetic tattoo.
How Long Will My Microblading Brows Tattoo Last For?
There are a number of factors that affect how long your eyebrow tattoo will last. These factors include:
The kinds of products you regularly use on your eyebrow area
If you follow the aftercare instructions for tattoo healing
If you have touch-up tattooing done as recommended
The amount of time you spend exposed to the sun
The condition and type of your skin
How readily your skin accepts and keeps mineral ink
For more information on getting the most out of your microblading brows tattoo, pay special attention to the aftercare instructions provided by your cosmetic artist. You can also ask Judy any questions you have about a microblading brows tattoo before you commit to the procedure.
Due to the factors above, the length of time that a microblading brows tattoo lasts for will vary, but you can expect your eyebrows to looks stunning for between 12 months and 3 years.
Where Can I Find Microblading Brows Tattoo Near Me?
Looking for an eyebrow tattoo in Box Hill or surrounds? If you live in the eastern suburbs of Melbourne, our clinic for cosmetic tattoos in Blackburn could be very convenient for you. Find us at 2A Tyrrell Ave, Blackburn. Our clients quite often come to us from Blackburn and surrounding suburbs such as:
Box Hill
Forest Hill
Surrey Hills
Burwood
Balwyn
Mont Albert
Benefit from Our Highly Experienced Eyebrow Tattoo Artist Today
Our lead eyebrow tattoo artist is highly skilled and can do precise microblading brows tattoo that best suit your face structure. For a microblading brows tattoo that looks flawless 24/7, call us on 0406 600 166 to make a booking. We also offer other cosmetic tattoo services, including permanent lips tattoo and semi-permanent eyebrows tattoo.