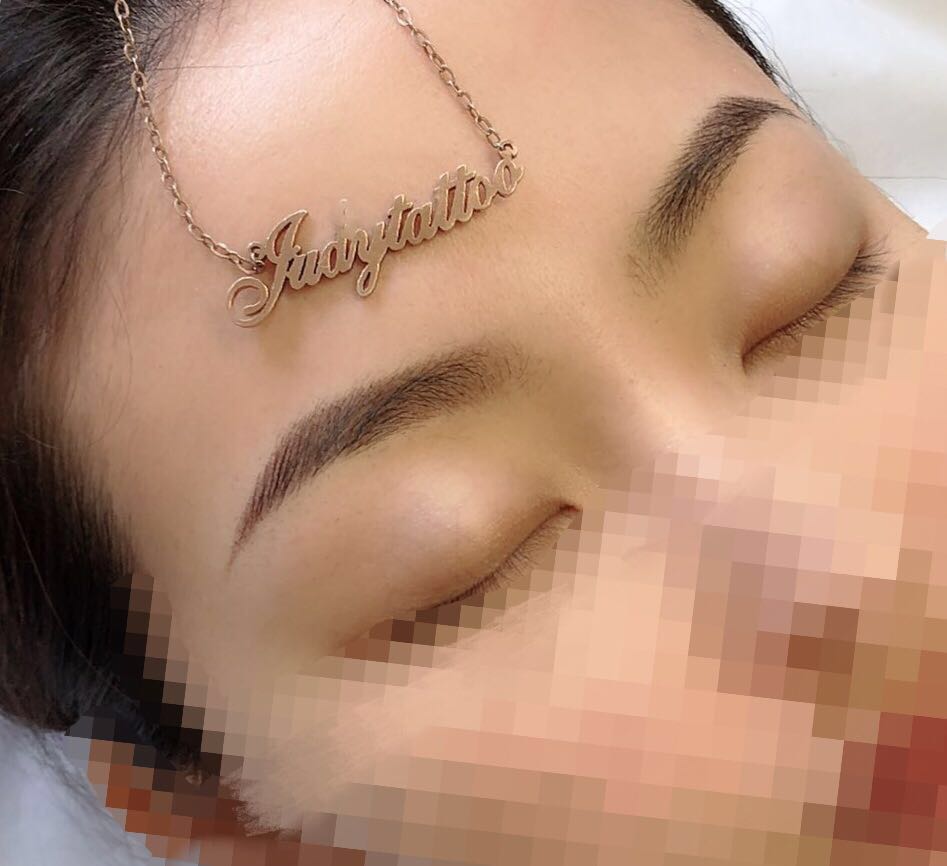 Semi-Permanent Eyebrows Tattoo at Judy Eyebrow
Judy Zhong has been working as a specialist cosmetic tattoo artist for 20 years, and has taught her tattooing method to students in China for the last 10 years. You couldn't be in safer hands to get a semi-permanent eyebrows tattoo with Judy. Whether it's your first time or you need an eyebrow tattoo touch-up, Judy will listen to your needs and make you feel completely relaxed throughout the whole process.
What is Semi-Permanent Eyebrows Tattoo?
A semi-permanent eyebrows tattoo is applied with a microblading method that inserts mineral pigment into the upper skin layers. The idea is to provide extra definition, shape and fullness to the eyebrow with this ink enhancement.
How Long Does a Semi-Permanent Eyebrows Tattoo Last?
The length of time that semi-permanent eyebrow tattoos last can vary greatly, but it's usually between 12 months and 3 years. The reason for the large variation in time is that there are numerous factors that can affect how long a tattooed eyebrow will last.
Firstly, your skin condition will have an effect – whether your skin is dry or oily will affect the result. Secondly, if you meticulously follow all the aftercare instructions, including doing tattoo touch-ups every 6 to 12 months, your eyebrows will last longer. The skin products you use on your eyebrow area may also influence how long your eyebrow tattoos last.
Where Can I Get Semi-Permanent Eyebrows Tattoo in Melbourne?
We specialise in semi-permanent eyebrows tattoos at Judy Eyebrow in Blackburn. We're located in the eastern suburbs, with many of our clients for cosmetic tattooing coming from Blackburn and surrounding areas such as:
Box Hill
Forest Hill
Surrey Hills
Burwood
Balwyn
Mont Albert
Wondering where to find us? We're situated at 2A Tyrrell Ave, Blackburn.
For a Semi-Permanent Eyebrows Tattoo, Visit Judy Eyebrow
For the best results for a semi-permanent eyebrows tattoo, come to Judy Eyebrow. Our cosmetic tattoo artists aren't only technically and artistically talented, but they're also experts at listening to your beauty preferences and making them a reality. We can work our magic and make sure you always look picture perfect, without the fuss of everyday makeup. Book in for a cosmetic tattoos consultation now by calling 0406 600 166. You can also enquire about our other services, including semi-permanent eyeliner tattoo and hairline tattoo.